The Hotel Neuwirt Sauerlach is a small, charming, non-smoking hotel in the south of Munich. With us you will find the perfect mixture of modern comfort and traditional cosiness. Our modern and comfortably furnished rooms are the ideal retreat to relax, whether on vacation or on a business trip. Enjoy a delicious breakfast in the in-house restaurant or treat yourself to regional and international dishes and fine wines. Discover the area on excursions and enjoy the beauty of the Bavarian foothills of the Alps with its countless leisure activities.
Book according to your needs
Discover our different room categories and book according to your needs. The Hotel Neuwirt offers a wide range of comfortable rooms to meet the needs of all guests. Whether you are traveling alone, with friends or family, we have the perfect room for you.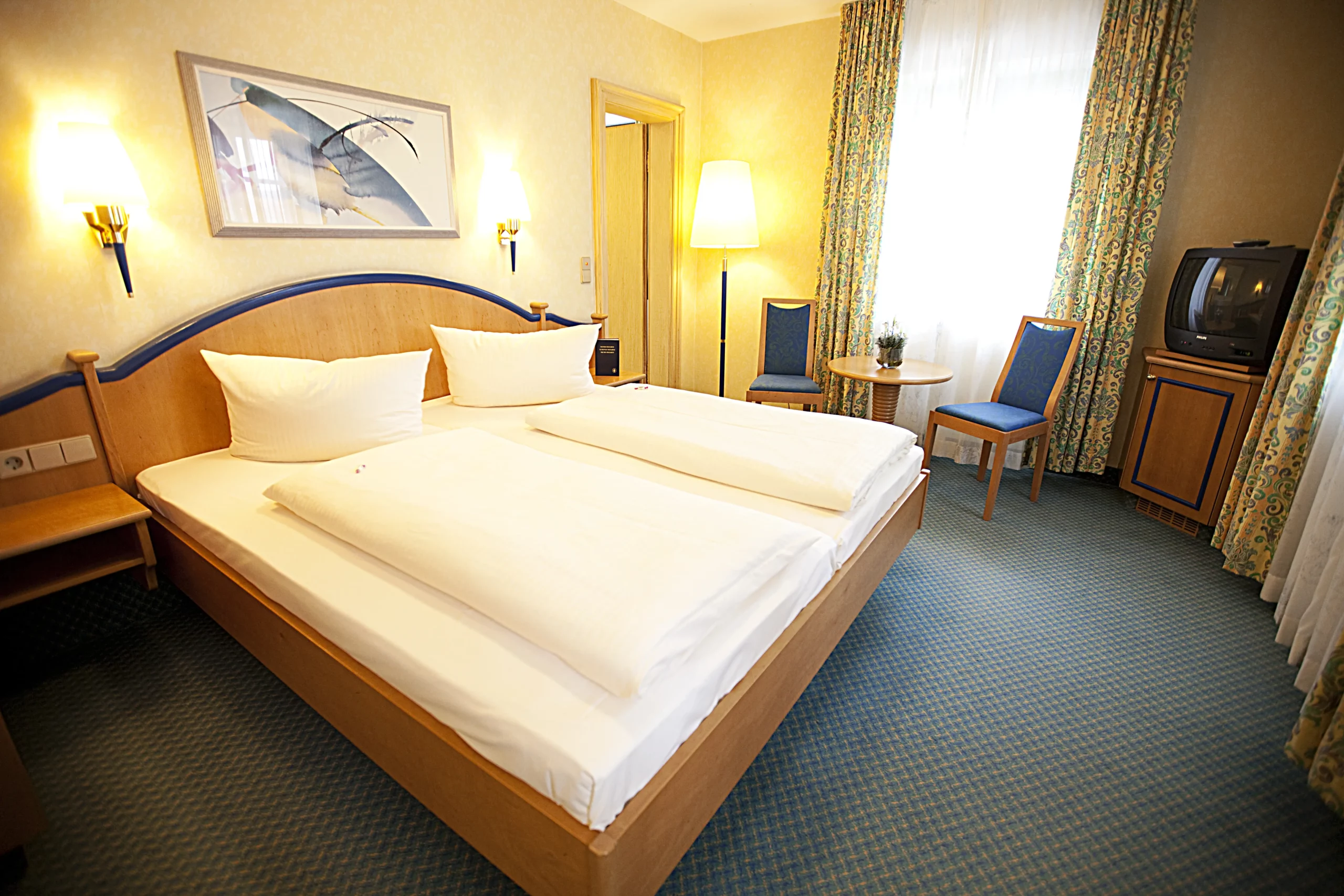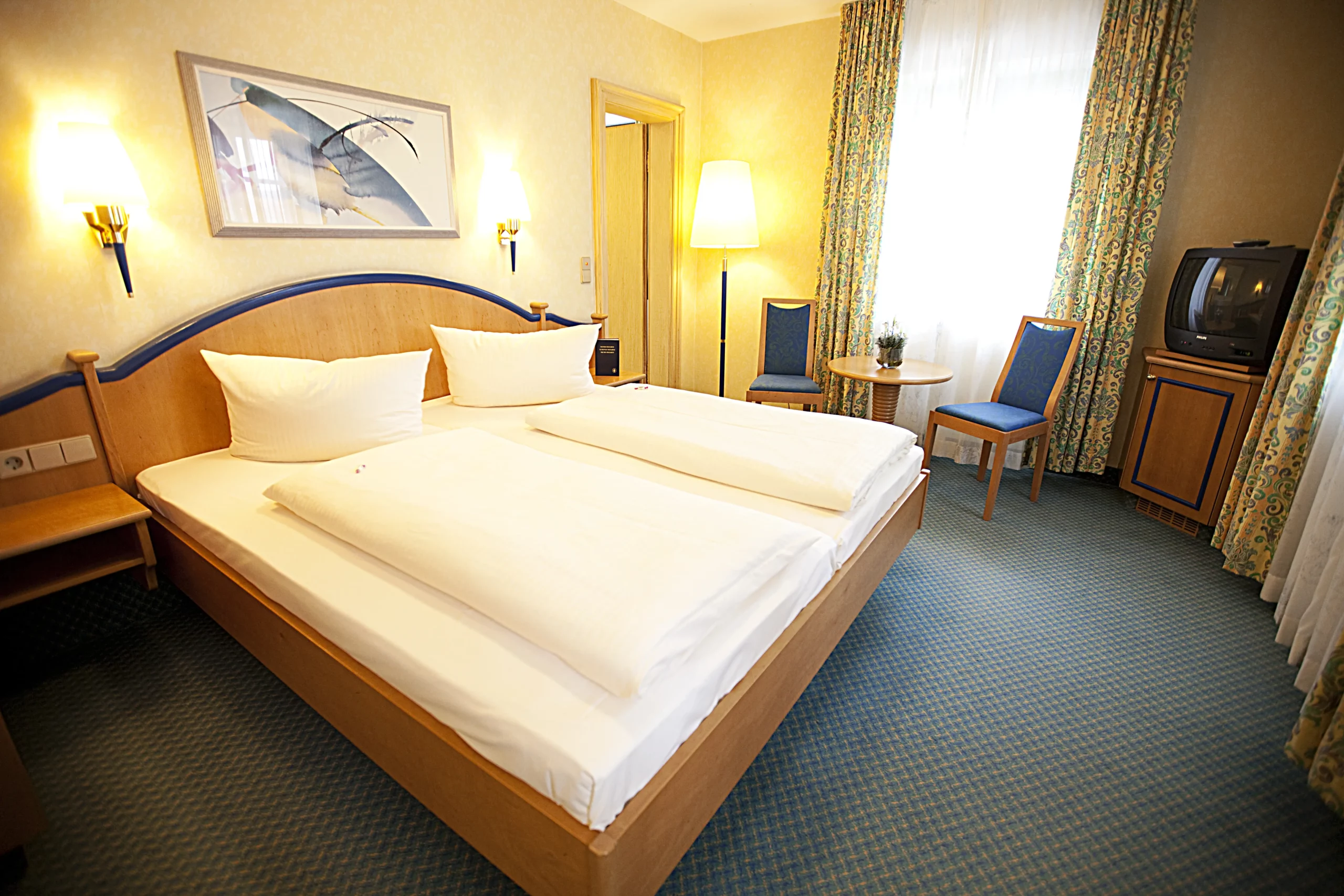 The single rooms in the Hotel Neuwirt are ideal for business travelers or guests traveling alone who want a quiet and relaxing stay near Munich. Our rooms are comfortably furnished and offer all the amenities you need.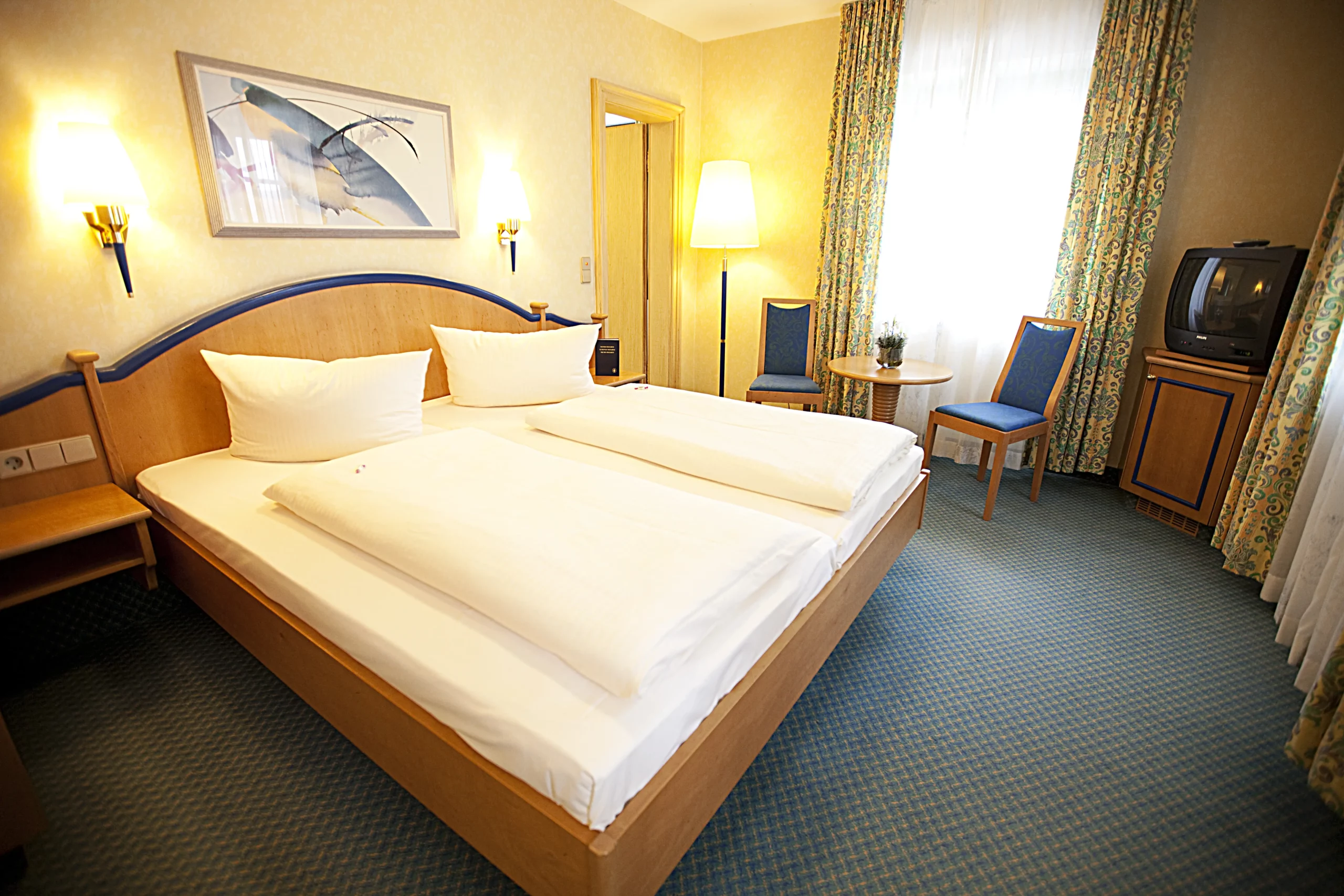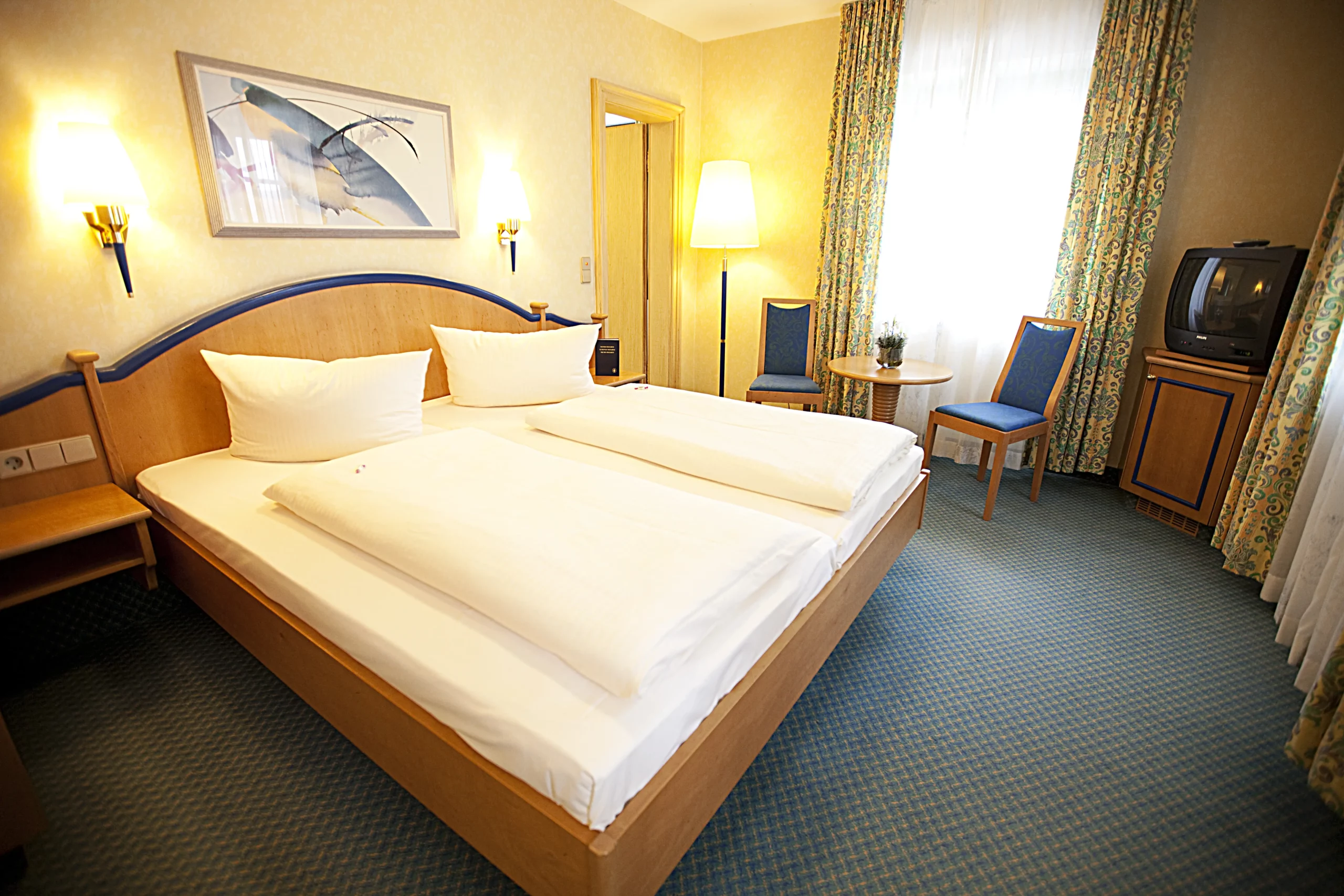 Our double rooms offer you the perfect comfort and space for a cozy holiday for two. The rooms are furnished in a modern style and offer you maximum comfort and relaxation.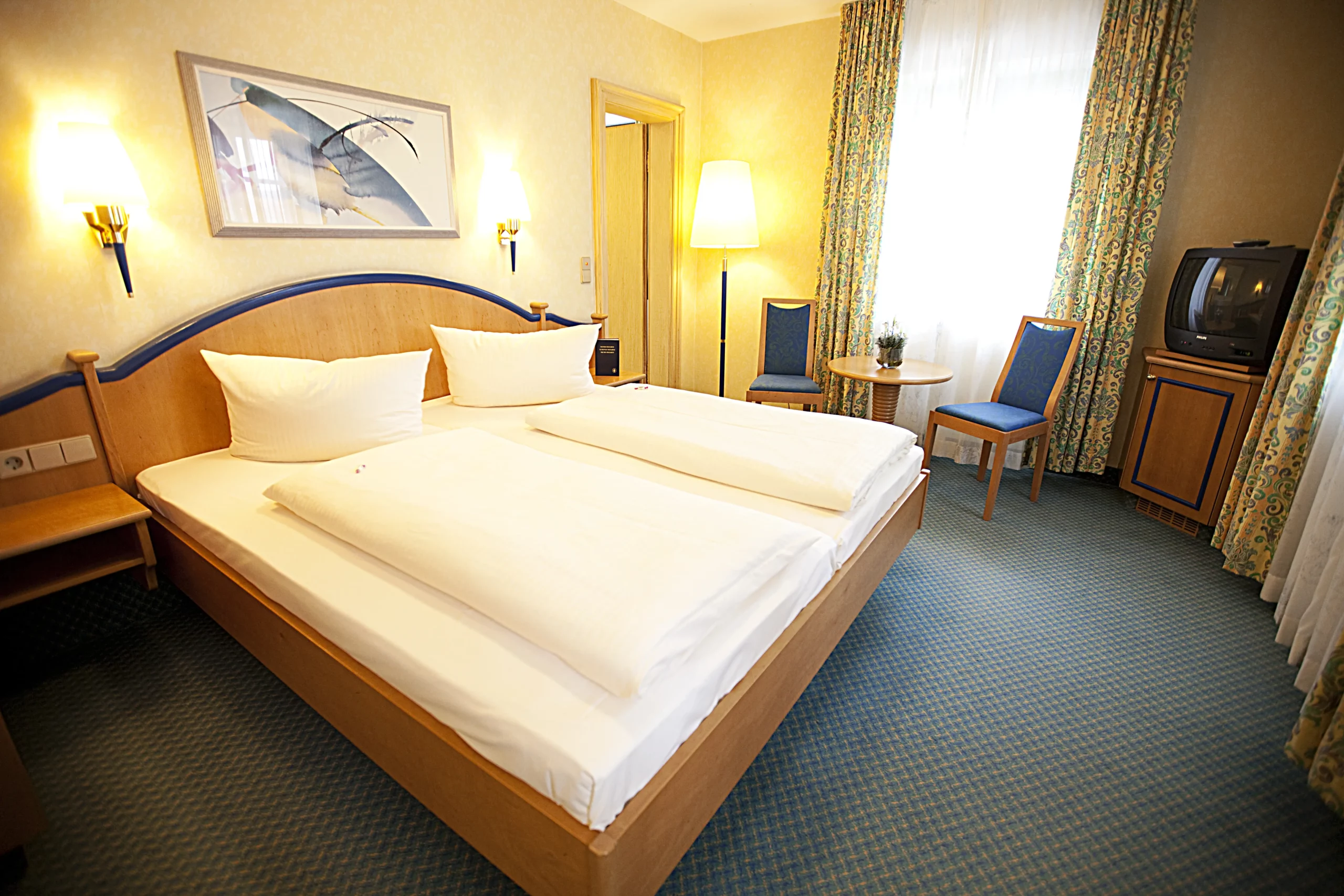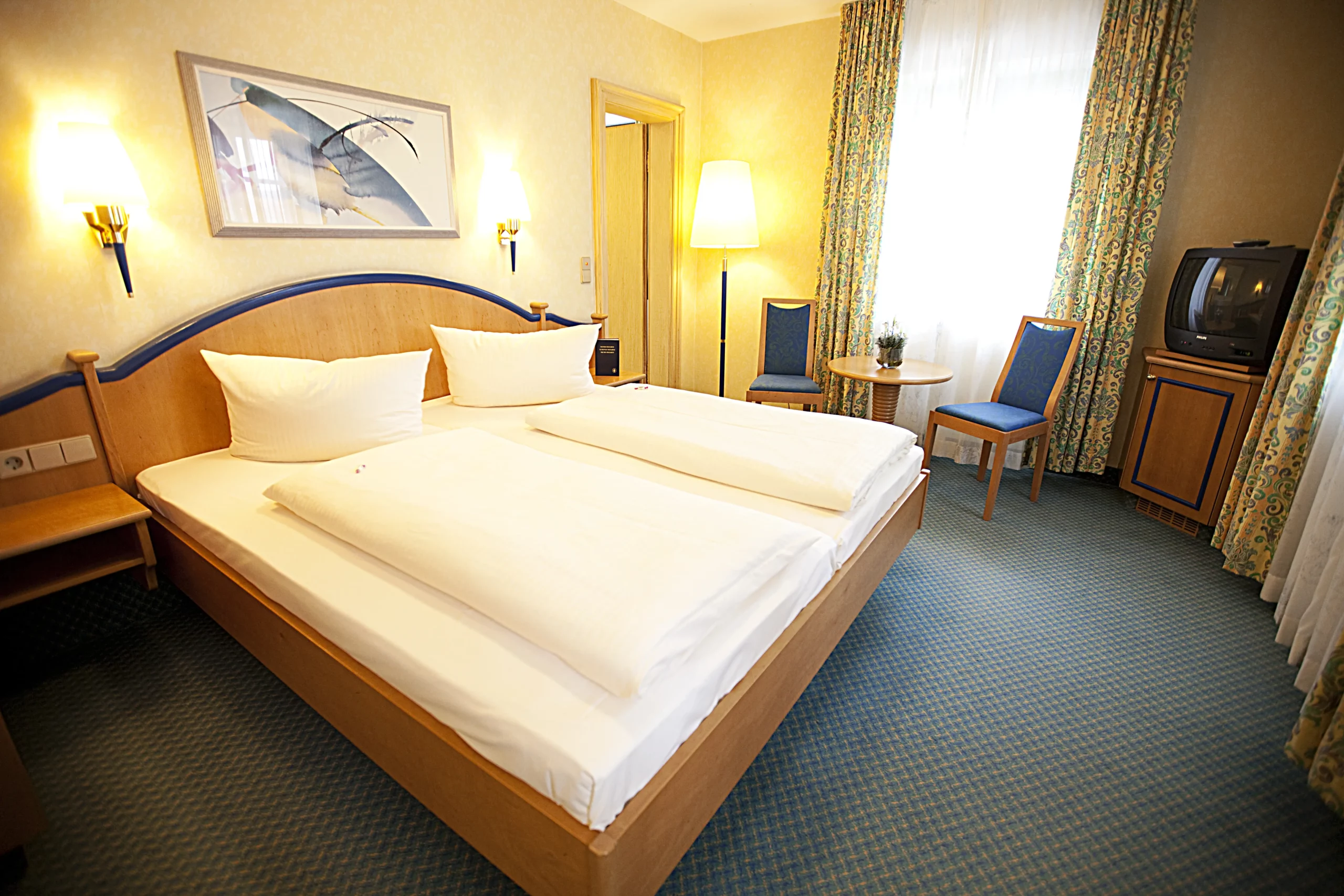 A double room with balcony is the perfect choice for guests who like to enjoy the fresh air. The rooms are spacious and offer a beautiful view of the area. Enjoy a cool drink on your private balcony and relax after a busy day.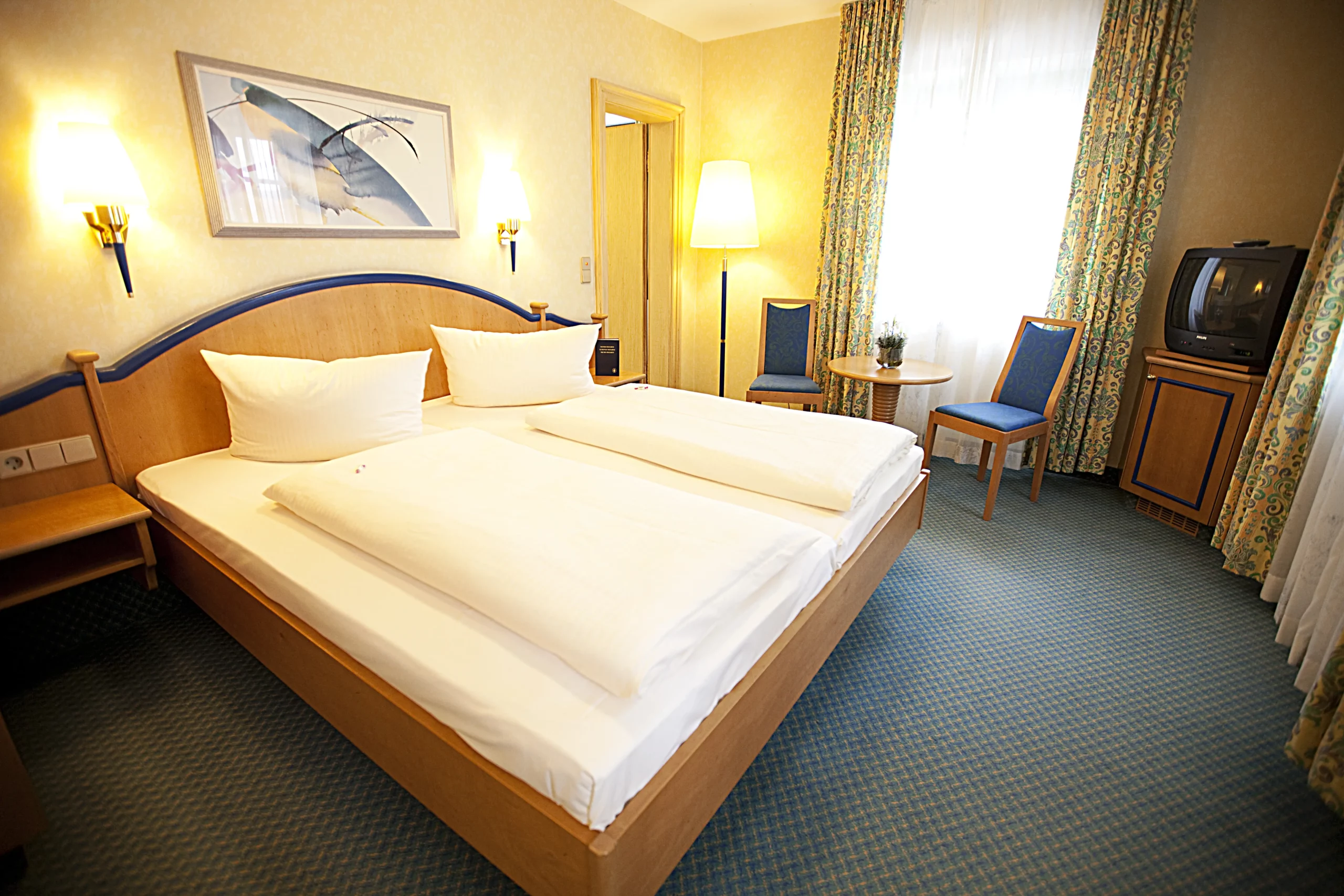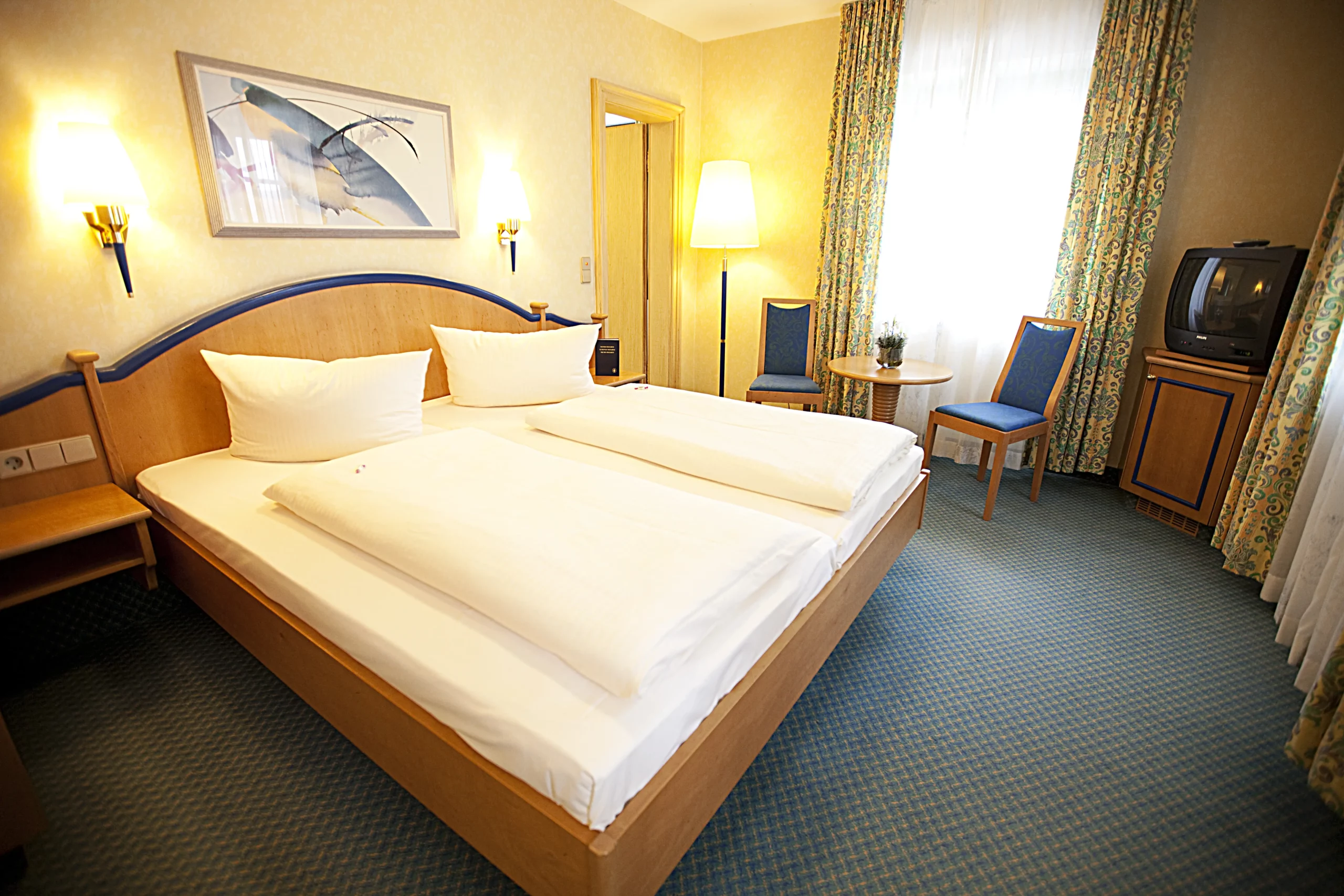 Share a room and still enjoy all the comfort of our house. Our twin rooms sleep two people and are ideal for couples or friends traveling together.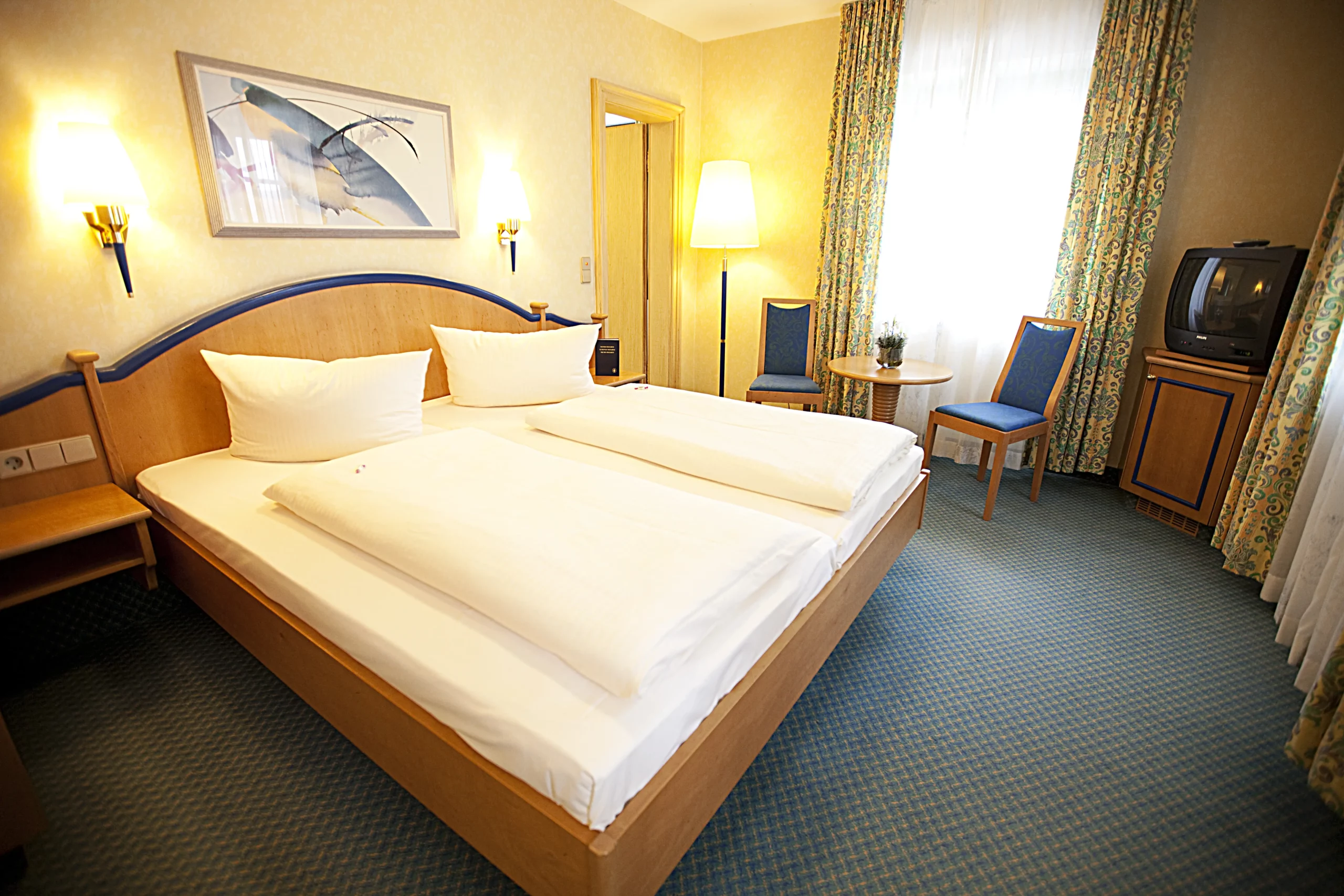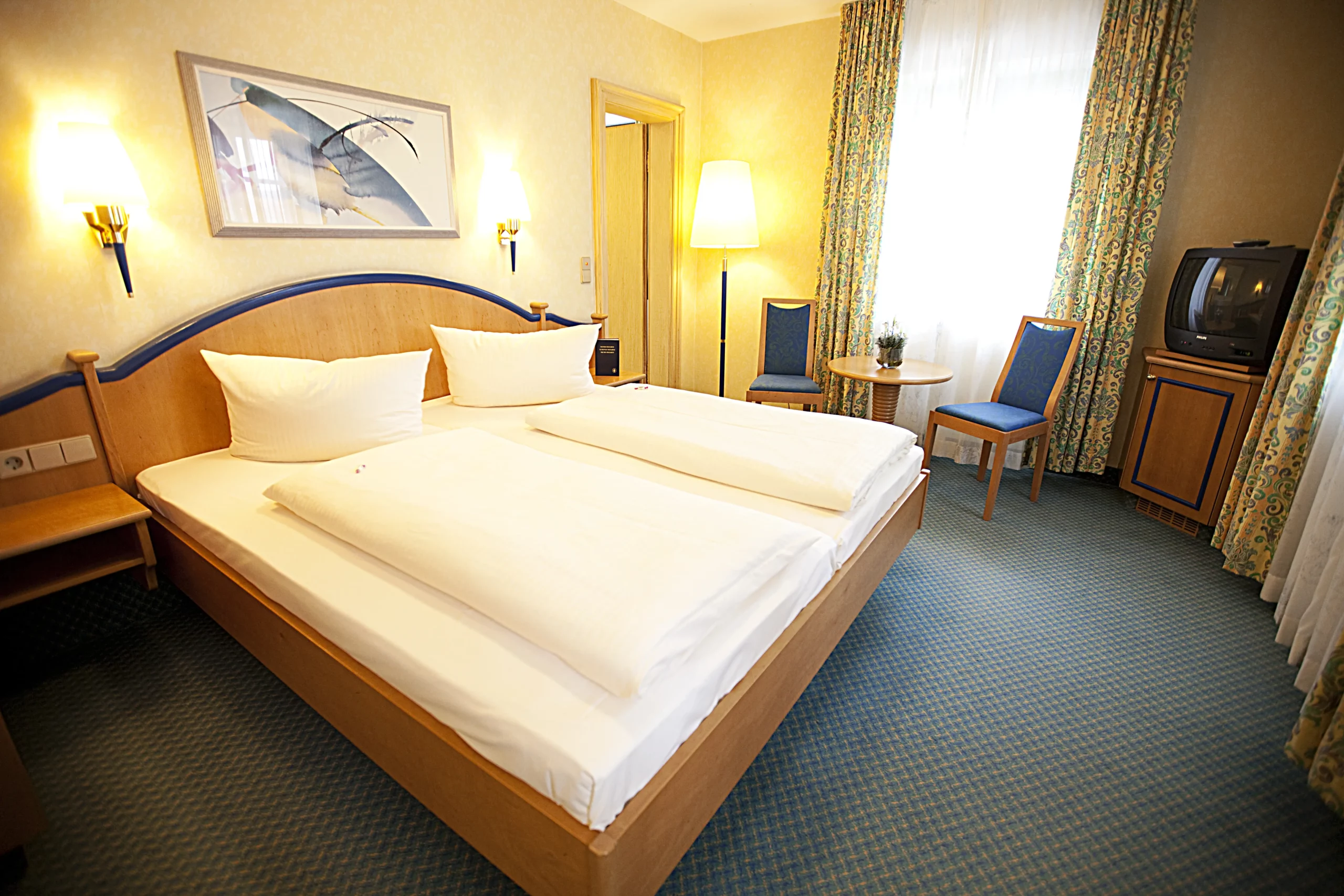 The 3-bed rooms in our hotel near Munich are ideal for families or groups of friends traveling together. The rooms are spacious and offer a high level of comfort and relaxation. Here you will find the perfect place to relax after an eventful day.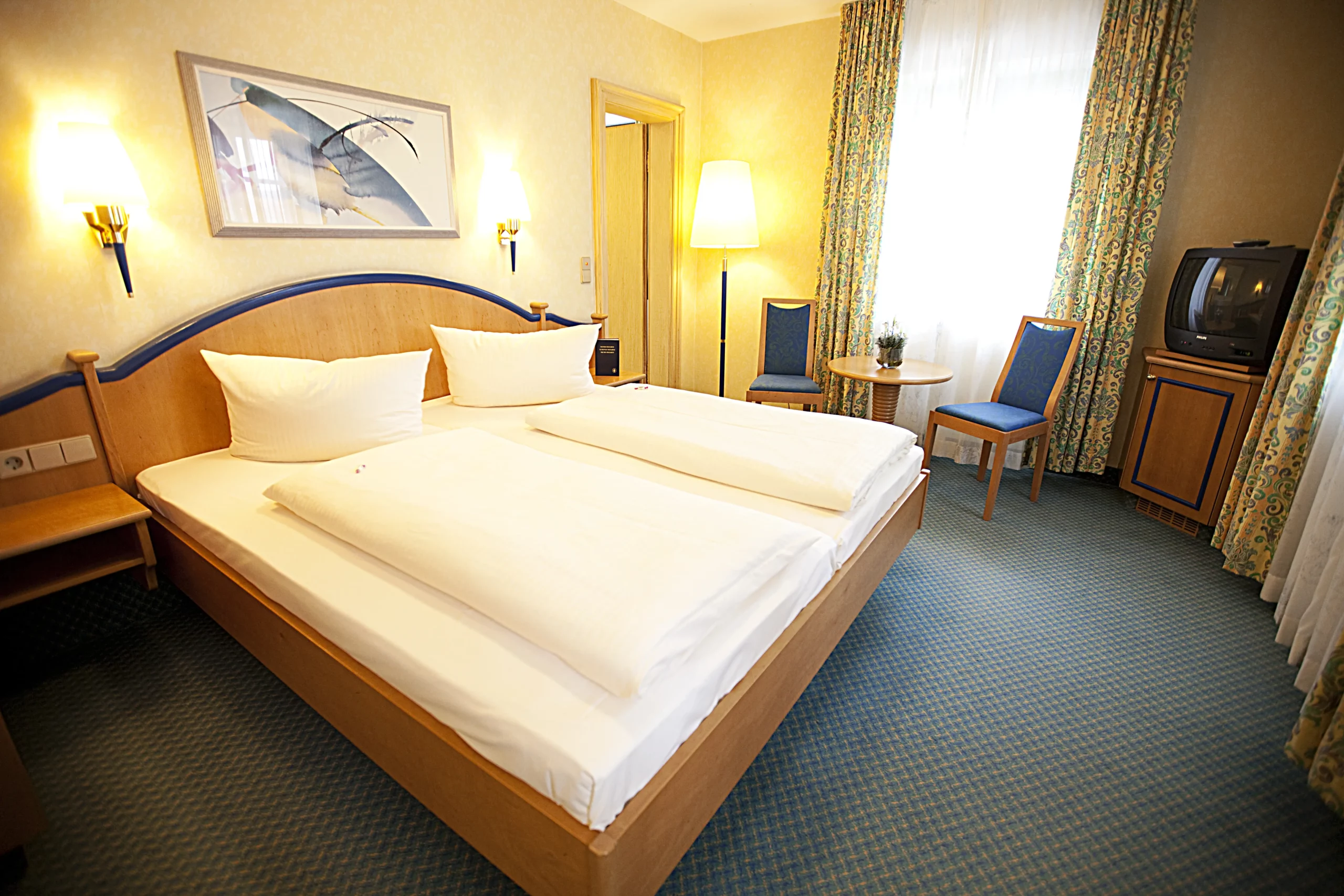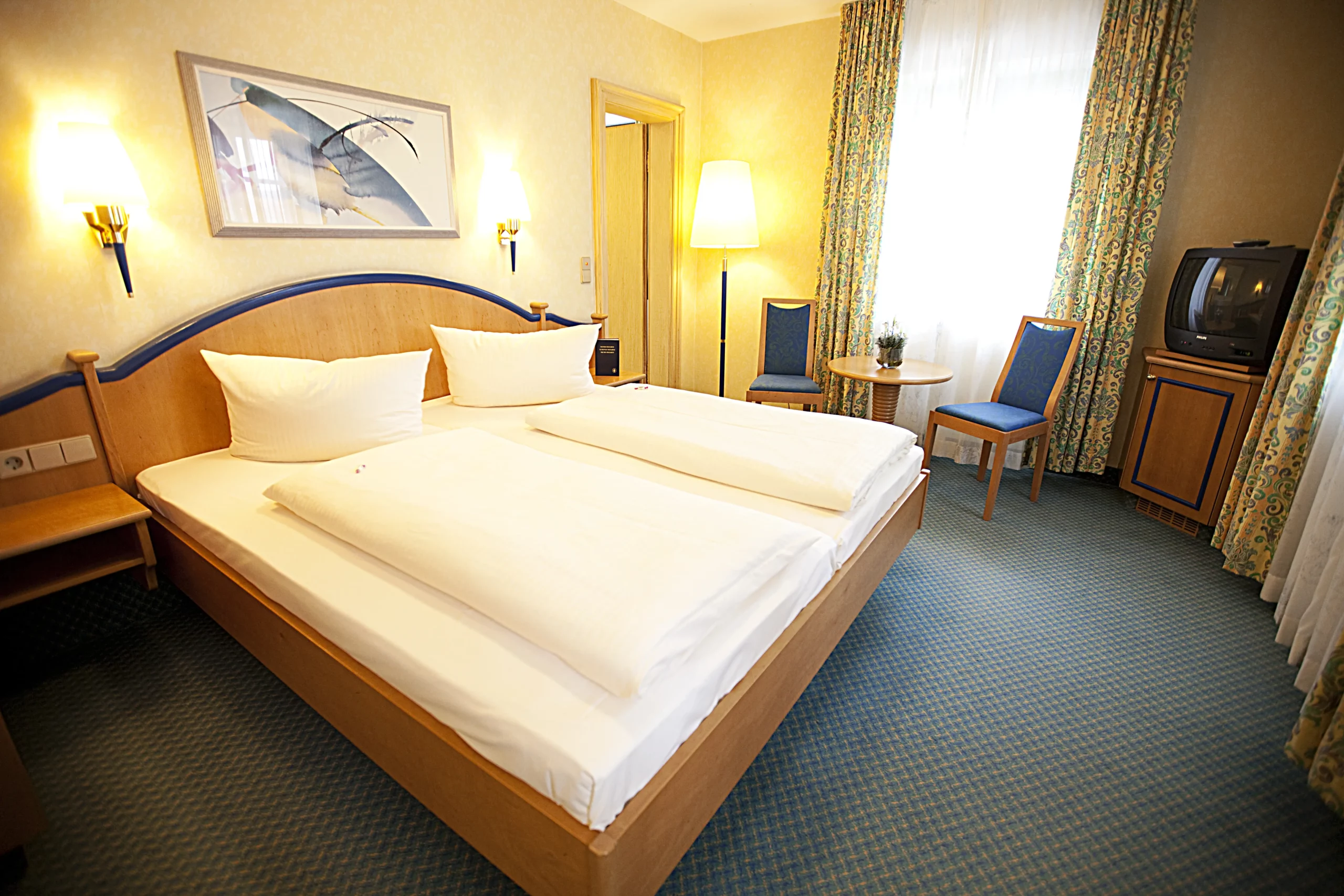 Our two suites in Sauerlach offer additional comfort and space for guests who want to treat themselves to something special. The spacious and elegantly furnished rooms offer the ultimate in privacy and relaxation. Here you can enjoy a perfect stay and feel at home.
Start your day perfectly with a delicious breakfast in our restaurant. Choose from a wide range of regional and international dishes, including fresh bread rolls, eggs and muesli. Our delicious coffee specialties and teas complete the offer. We also offer vegetarian and gluten-free options to accommodate all guests. Our breakfast is the ideal start to an eventful day in the Sauerlach area.